Subject encyclopedias can be a good starting point for your research. They provide articles written by experts in their field and can provide a good overview of a topic. Articles in subject encyclopedias can also help to identify search terms to use in database searching and often include useful resources in the brief bibliography often included at the end of the article.
General Science Encyclopedia:

Access Science provides online access to over 8,500 online articles on subjects including agriculture, anthropology, astronomy, biomedical science, chemistry, computing and information technology, earth science/geology, engineering, food science, mathematics, military science, paleontology, physics, psychiatry, psychology, and veterinary science.
Geology-related Encyclopedias: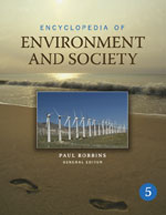 Encyclopedia of Environment and Society
This encyclopedia brings together issues, concepts, theories, examples, problems, and policies, with the goal of clearly explicating an emerging way of thinking about people and nature. With more than 1,200 entries written by experts from incredibly diverse fields, this innovative resource is a first step toward diving into the deep pool of emerging knowledge related to socio-environmental issues. Sage Publications, 2007.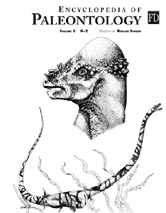 The majority of the entries are devoted to explanations of paleontological concepts and techniques, examinations of the evolutionary development of particular organisms and biological features, profiles of major discoveries, and biographies of leading scientists. Each entry includes an essay and a further reading list.